APN: 201-04-417
Street: Sutton Circle
City: Concho
Zip: 85924
County Name: Apache County
Subdivision:  Lot 417, SHOW LOW PINES UNIT TEN
Lot Acreage: 1.17
GPS Coordinates: 34.409435, -109.829725
Use these Google Map directions.  Turn Left at Simpson.  GPS Coordinates will try to keep you on Stanford Dr but it dead ends.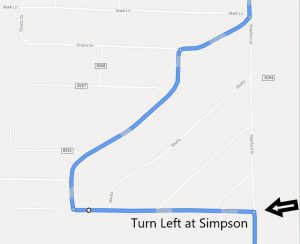 Parcel Boundry
Northeast Corner:  34.4098781785297,-109.830012313466
Northwest Corner:  34.4098896875914,-109.82952839848
Southwest Corner:  34.4089168665498,-109.829979047814
Southeast Corner: 34.4089282853568,-109.829495137635
County GIS Website: Click Here
Are there any Back Taxes?: No
Are there any Tax Liens?: None
Property Zoning: Residential Vacant Land
Shape of Property:Rectangle
Elevation: 6,345 feet
Improvements: None
Access: Yes
Road Type/Surface:  Dirt Road
Terrain Type: Rolling to Flat
What can you Build on the Property: Site built or manufactured
Time Limit To Build: None
Is Camping Allowed on the Property: Yes
Conveyance: Warranty deed
Property Tax: $22.08
Information is deemed reliable but is not guaranteed.  We recommend you do your own investigations and confirm this investment will meet your purchasing criteria.   No warranties are stated or implied.  Everything we know is in the ad.