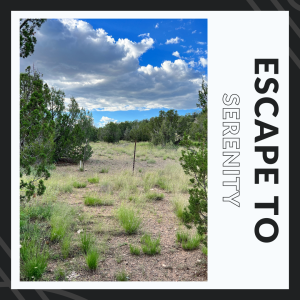 ESCAPE TO SERENITY
People look for rural property for a variety of reasons, and the appeal of rural living continues to attract individuals and families seeking a change of lifestyle or specific advantages. Here are some of the main reasons why people seek rural property:
Peace and Tranquility: Rural areas offer a serene and peaceful environment far away from the hustle and bustle of city life. The tranquility of nature, open spaces, and the absence of urban noise and congestion can be highly appealing to those seeking a quieter and more relaxed lifestyle.
Connection to Nature: Living in a rural area allows for a closer connection to nature. Residents can enjoy beautiful landscapes, wildlife, and fresh air on a daily basis. This environment often fosters outdoor activities such as hiking, fishing, gardening, and stargazing.
Privacy and Space: Rural properties typically offer more space between neighbors, providing a greater sense of privacy and seclusion. This ample space allows homeowners to have larger yards, gardens, and
even hobby farms.
Lower Cost of Living: Rural areas often have a lower cost of living compared to urban centers. Property prices can be more affordable, and expenses such as housing, utilities, and taxes tend to be less expensive.
Self-Sufficiency and Sustainability: Many people seek rural living for the opportunity to become more self-sufficient and sustainable. The larger properties can accommodate vegetable gardens, fruit orchards, and even livestock, allowing residents to produce their own food.
Escape from Urban Stress: City life can be hectic and stressful, leading people to seek a more laid-back and relaxed lifestyle in rural areas. The slower pace of rural living can promote mental well-being and reduce stress.
Customization and Building Opportunities: Rural areas often have fewer zoning restrictions and building codes, allowing homeowners more freedom to design and build their dream homes without as many limitations.
Recreational Opportunities: Rural properties often have easy access to various outdoor recreational activities, such as hiking trails, fishing spots, lakes, and rivers. This makes rural living especially attractive to outdoor enthusiasts.
Retiring in a Peaceful Setting: Many retirees choose to move to rural areas to enjoy a peaceful and retirement-friendly environment, away from the noise and congestion of urban areas.
Unspoiled Beauty: Some individuals are drawn to rural living simply because of the breathtaking natural beauty and landscapes that can be found in rural areas. The picturesque views and serene surroundings create an idyllic setting for everyday life.
Overall, the desire for rural property stems from a yearning for a simpler, more nature-oriented lifestyle, along with the advantages of increased space, privacy, and lower costs. Whether for a permanent residence, a vacation home, or a retreat from the city, rural properties offer unique opportunities and a chance to embrace a different way of life.
THE JOHNSON FAMILY
In the heart of a lush countryside, there stood an idyllic landscape that seemed destined for the Johnson family's dream of rural living. As they set out on a quest for a fresh start, they stumbled upon a hidden gem – a vast plot of land surrounded by rolling hills and picturesque vistas. The moment they laid eyes on it, they knew it was meant to be their home.
With hearts brimming with excitement and determination, the Johnsons embarked on the journey of a lifetime – building their dream home amidst the untouched beauty of nature. They collaborated with a talented architect to design a farmhouse that harmoniously blended with the landscape, preserving the integrity of the environment they had fallen in love with.
As the foundation was laid and walls began to rise, the family felt a profound connection to the land. Each brick laid and window framed was infused with their hopes and dreams. They imagined evenings spent on the porch, watching the sun paint the sky in hues of orange and pink, and the laughter of their children echoing through the hallways.
With the support of skilled craftsmen and their newfound community, the Johnsons witnessed their dream home take shape. The farmhouse's design embraced nature's elements – large windows brought the outside in, allowing sunlight to dance across their living spaces, and the cozy fireplace beckoned them to gather on chilly winter nights.
Throughout the construction process, the family learned valuable lessons in patience and perseverance. They embraced the imperfections and appreciated the journey, realizing that every step brought them closer to creating a home that would be more than just walls and a roof – it would be a sanctuary of love, laughter, and cherished memories.
Finally, the day arrived when the Johnsons could call their farmhouse home. They stepped through the front door, and a rush of emotion overwhelmed them. The fragrance of freshly cut wood mingled with the scent of wildflowers that wafted in through the open windows. It was a moment of pure bliss – the culmination of their dreams coming to life.
In the months and years that followed, the Johnsons lived each day fully immersed in the wonders of rural living. They reveled in the freedom to explore the vast lands that were now their backyard, finding hidden trails and secret clearings where they connected with nature.
Their dream home became the heart of their lives, where family gatherings, celebrations, and quiet evenings by the fire were cherished traditions. The warmth and laughter that filled those walls radiated out into the surrounding landscape, weaving their story into the very fabric of rural living.
In the end, the story of the Johnson family reminds us that the journey to rural living is not just about finding a piece of land and building a house. It's about embracing nature's beauty, creating a sanctuary of love and joy, and discovering a profound sense of belonging amidst the tranquility of rural life.
READY TO MAKE THE LEAP?
If you're considering purchasing rural property and exploring the benefits of rural living, SmartLandDeals.com can be an invaluable resource to help you find and acquire the perfect rural land for your needs. Here's how SmartLandDeals.com can assist you:
Diverse Inventory: SmartLandDeals.com offers a wide range of rural land for sale, catering to different preferences and budgets. Whether you're looking for a large parcel for a farm, a secluded lot for a cabin getaway, or an expansive tract for recreational purposes, their diverse inventory can match your requirements.
User-Friendly Website: SmartLandDeals.com provides an easy-to-navigate website with intuitive search filters, allowing you to customize your search based on specific criteria like location, acreage, price range, and property features. This saves you time by presenting you with land options that align with your preferences.
Detailed Property Information: Each listing on SmartLandDeals.com comes with detailed property information, including images, property boundaries, amenities, zoning information, and potential uses. This comprehensive data empowers you to make informed decisions before contacting the seller.
Transparent Pricing: SmartLandDeals.com is committed to transparency, providing clear and competitive pricing for all listed properties. Knowing the upfront costs and any associated fees ensures a straightforward buying process.
Financing Options: The platform may offer financing options for qualified buyers, making it easier to invest in rural land without having to pay the entire purchase price upfront. This opens up opportunities for buyers who might not have immediate access to the full amount.
Expert Support: SmartLandDeals.com often has a team of real estate professionals ready to assist you with any inquiries or concerns. Their expertise in rural land transactions can guide you through the buying process, ensuring a smooth and efficient experience.
Investment Potential: If you're considering rural land as an investment opportunity, SmartLandDeals.com can provide insights into potential growth areas and valuable properties with long-term appreciation potential.
Customer Reviews: Reviews and testimonials from previous buyers can offer you valuable insights into the experiences of others who have purchased land through SmartLandDeals.com, helping you build confidence in your decision.
In summary, SmartLandDeals.com is a valuable platform for individuals seeking rural land for sale. Their user-friendly website, diverse inventory, detailed property information, transparent pricing, and expert support make the process of finding and acquiring rural property a seamless and informed experience. Whether you're looking for a tranquil retreat, an investment opportunity, or a self-sufficient homestead, SmartLandDeals.com can be your go-to resource to find the perfect piece of rural land that aligns with your goals and aspirations.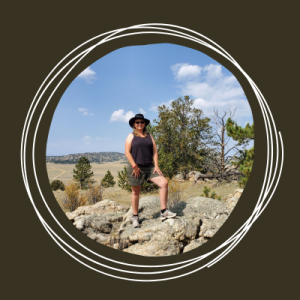 Author Bio: Marilyn Sevigny
Marilyn Sevigny is a seasoned and distinguished land investor with a remarkable journey spanning since 2017. With an impressive portfolio of hundreds of successful transactions, Marilyn's expertise shines through a diverse range of deals, from intimate in-fill lots to sprawling expanses of over 40 acres. Her passion for vacant land investment is matched only by her dedication to sharing her wealth of knowledge with aspiring landowners and investors.
Marilyn's insights are not confined to the pages of articles; her hands-on experience has been a guiding light for countless individuals seeking to make informed land purchases. Her understanding of the intricacies of location research, due diligence, and navigating zoning regulations is unparalleled, providing a solid foundation for her audience's journey into land investment.
With a commitment to transparency and empowerment, Marilyn's writings offer a practical blend of real-world advice and actionable strategies. Whether you're venturing into your first land purchase or aiming to elevate your land investment game, Marilyn's authorship is a testament to her unwavering dedication to helping others achieve their land ownership dreams.
Connect with Marilyn on social media for more insights, stories from the field, and a glimpse into the world of land investment that she navigates with expertise and passion.
Ready to dive into the world of land investment? Explore more of Marilyn's articles to equip yourself with the knowledge and confidence you need to make the right decisions on your land journey. Your path to successful land ownership starts here.  Join our newsletter and be the first in line.
Subscribe to Hot Deal Mailing List