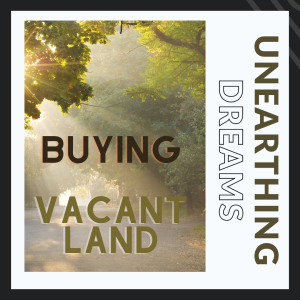 "Unearthing Dreams: Your Ultimate Guide to Buying Vacant Land"
Buying vacant land can be an exciting venture, but it's important to approach the process with careful planning and consideration. Here's a step-by-step guide on how to buy vacant land:
Define Your Goals and Budget:
Determine your purpose for buying the land. Are you looking to build a home, invest, or use the land for recreational purposes? Define your budget, considering not only the purchase price but also additional costs like property taxes, utilities, permits, and any development expenses.
Certainly, defining your goals when buying vacant land is a critical first step that sets the direction for your entire land-buying journey. Here's an expanded exploration of the importance of clarifying your goals:
Defining Your Goals: Laying the Foundation for a Successful Land Purchase
Before you even begin to browse listings or step foot on potential properties, taking the time to define your goals is paramount. Your goals will serve as a compass, guiding your decisions and helping you narrow down your options. Here's why this step is so essential:
Clarifies Purpose: Are you purchasing vacant land to build your dream home, establish a business, create a recreational getaway, or invest for the future? Defining your purpose will guide your search, as different properties are better suited for different uses.
Determines Location: Your goals influence where you should buy land. If you're planning to build a primary residence, proximity to work, schools, and amenities might be important. For a vacation retreat, seclusion and natural beauty might take precedence.
Shapes Property Features: Different goals require different property features. If you're planning to farm, you'll need ample acreage with fertile soil. For a retirement home, a tranquil environment with stunning views might be a priority.
Influences Budget: Your goals also impact your budget. Developing land for commercial use, for instance, might require a larger financial investment compared to a recreational property. Clarifying your goals helps you set a realistic budget.
Guides Due Diligence: Knowing your goals helps you conduct more focused due diligence. For instance, if you're planning to build a house, you'll need to verify zoning regulations, assess soil quality, and confirm utility availability.
Facilitates Decision-Making: When you encounter various options, your defined goals will help you make decisions more confidently. You can quickly filter out properties that don't align with your intentions.
Provides Long-Term Vision: Thinking about your goals helps you envision the future. Will your family grow on this land? Will your business thrive here? This long-term perspective ensures your choice is sustainable.
Reduces Emotional Attachments: Defining your goals adds an element of objectivity to your decision-making. You're less likely to be swayed by emotional attachments to a property if it doesn't align with your established goals.
Opens Communication: If you're working with a real estate agent or other professionals, communicating your goals helps them assist you more effectively. They can offer tailored advice and suggest properties that match your vision.
Enhances Satisfaction: A land purchase that aligns with your goals is more likely to bring you satisfaction. Whether it's creating memories, generating income, or realizing a dream, your goals give your land ownership a purpose.
Taking the time to define your goals isn't just a preliminary step; it's the foundation upon which your entire land-buying process is built. It empowers you to make informed decisions, avoid potential pitfalls, and ultimately create a harmonious connection between your intentions and the land you acquire. So, before you start scouting properties, take a moment to reflect on your aspirations and define your goals – it's an investment that pays off throughout your land ownership journey.
Research and Location:
Research potential locations that align with your goals. Consider factors like proximity to amenities, schools, transportation, and the overall development potential of the area. Evaluate the property's accessibility and potential for value growth.
Certainly! Researching the location thoroughly is a crucial step in the process of buying vacant land. Here's an expanded section on researching the location:
Research and Location: Unveiling the Perfect Plot
When embarking on the journey to purchase vacant land, your choice of location can significantly impact the success and satisfaction of your investment. Here's an in-depth look at how to conduct effective research and choose the right location for your dream property:
Understand Your Goals: Before delving into location research, clearly define your goals. Are you looking for a quiet retreat, a future building site, or an investment opportunity? Your goals will influence the type of location that aligns with your aspirations.
Proximity to Amenities: Consider the proximity of the land to essential amenities such as schools, hospitals, grocery stores, and recreational facilities. While the allure of a secluded plot might be tempting, ensure that necessary services are within a reasonable distance for convenience.
Future Development Potential: Investigate the area's potential for growth and development. Are there any upcoming infrastructure projects, new highways, or commercial centers planned? A location with promising future development could lead to increased property value over time.
Neighborhood Character: Evaluate the neighborhood's character and ambiance. Drive through the surrounding areas to get a feel for the community. Are the neighboring properties well-maintained? Is the area conducive to the lifestyle you envision?
Local Zoning Regulations: Research local zoning regulations and land use policies. Different areas have varying zoning designations that determine what can be built on the land. Make sure your intended use aligns with the zoning laws to avoid future complications.
Environmental Considerations: Explore any potential environmental factors that could affect the land. Are there flood zones, wetlands, or other environmental constraints? Consulting environmental experts can help you understand any limitations or requirements.
Accessibility and Commute: Consider the accessibility of the location. Is the land easily reachable via roads or public transportation? If you plan to build a residence, factor in commute times to work, schools, and other places you frequent.
Crime Rates and Safety: Research crime rates and safety statistics in the area. Online crime maps and local police departments can provide insights into the security of the neighborhood.
Property History and Resale Value: Look into the historical property values in the region. Are property values increasing, stable, or declining? Understanding the property's potential resale value can help you make an informed decision.
Local Community and Services: Investigate the sense of community in the area. Are there community centers, parks, or recreational facilities? Engaging with the local community can provide valuable insights into the lifestyle you can expect.
By dedicating time and effort to comprehensive location research, you empower yourself to make a well-informed decision that aligns with your aspirations. Remember, the perfect piece of vacant land is not just about the physical attributes but also about how it fits into the larger context of your life goals.
Financing Options:
Explore your financing options, which could include cash, a land loan, or a personal loan. Land loans typically have higher interest rates and shorter terms compared to traditional home mortgages. Consult with banks, credit unions, or other financial institutions to find the best option for your situation.
Work with a Realtor or Land Specialist:
Engage a real estate agent or a land specialist who is experienced in dealing with vacant land transactions. They can help you identify suitable properties, negotiate deals, and navigate the legal aspects of the purchase.
Due Diligence:
Thoroughly research the property's history and legal status. This includes checking for liens, easements, zoning regulations, environmental restrictions, and any pending land-use changes. Hire a professional surveyor to ensure the property boundaries are accurate.
Absolutely, due diligence is a critical step when buying vacant land. It involves a comprehensive investigation to ensure that the land you're interested in aligns with your goals and is free from potential issues. Here's a more detailed exploration of due diligence:
Due Diligence: Uncovering the Hidden Details of Vacant Land
Performing due diligence is like shining a light on the land you're considering purchasing. It's a process of thorough investigation and research to ensure you're making an informed decision. Here's a step-by-step breakdown of what this crucial step involves:
Title Search: Conduct a detailed title search to confirm the property's ownership history. This helps uncover any potential ownership disputes, liens, or encumbrances that could impact your ownership rights.
Survey and Boundaries: Hire a professional land surveyor to accurately mark the property's boundaries and confirm that they match the legal description. This helps prevent boundary disputes with neighbors and ensures you're purchasing the right amount of land.
Zoning and Land Use: Review the property's zoning regulations and land use restrictions. Ensure that your intended use, whether residential, commercial, or agricultural, complies with the local zoning ordinances.
Environmental Factors: Conduct an environmental assessment of the land. This includes identifying any potential soil contamination, flood zones, wetlands, or other environmental issues that could affect your plans.
Soil Testing: If you plan to build on the land, perform soil testing to determine its suitability for construction. Soil composition can impact the foundation and structural requirements of your future building.
Utilities and Infrastructure: Confirm the availability and accessibility of utilities such as water, electricity, gas, sewage, and internet. If these utilities are not readily available, assess the feasibility and cost of bringing them to the property.
Easements and Access Rights: Investigate whether any easements or access rights exist on the property. Easements grant others the legal right to access or use a portion of the land, which could affect your plans.
Existing Structures and Improvements: Inspect any existing structures or improvements on the land. Ensure they are in compliance with local codes and regulations. Identify any structures that might need renovation or removal.
Permits and Approvals: Identify the permits and approvals required for your intended use of the land. This could include building permits, environmental clearances, and any other local approvals.
Future Development Plans: Research any nearby future development plans or changes that could impact the value or usability of the land. This could include upcoming infrastructure projects or zoning changes.
Legal Review: Engage legal counsel to review contracts, agreements, and any legal documents related to the property. A lawyer can help you understand the legal implications and protect your interests.
Cost Analysis: Calculate all potential costs involved in acquiring and developing the land. This includes the purchase price, permits, utilities, construction, and any unforeseen expenses.
By conducting a thorough due diligence process, you'll be equipped with a comprehensive understanding of the vacant land's history, potential challenges, and opportunities. This knowledge empowers you to make an informed decision and move forward confidently with your land purchase, whether it's for building your dream home or an investment venture.
Utilities and Infrastructure:
Confirm the availability of essential utilities such as water, electricity, sewage, and internet. If these utilities are not readily available, determine the feasibility and cost of bringing them to the property.
Certainly, utilities play a crucial role in the functionality and suitability of vacant land for various purposes. Here's an expanded look at utilities and their significance when buying vacant land:
Utilities and Vacant Land: Connecting the Dots for a Functional Property
Utilities are the lifeblood of any property. When purchasing vacant land, the availability and accessibility of essential utilities can greatly influence its potential for development, convenience, and overall value. Let's delve deeper into the importance of utilities and how they impact your land-buying decision:
Water Supply: A reliable water supply is essential for any land use, be it residential, agricultural, or commercial. Check if the land has access to a municipal water supply or if a well can be drilled. Factors like water quality and quantity are important considerations.
Electricity: Access to electricity is critical for modern living and development. Confirm if the land is connected to the local power grid. If not, assess the feasibility and cost of installing electrical infrastructure.
Gas Supply: If your plans involve heating or cooking with gas, ensure the availability of a gas supply. This might be natural gas or propane, depending on the area. Verify if gas lines are accessible on the property.
Sewage and Septic Systems: For properties without access to a municipal sewage system, a septic system might be necessary. Evaluate the suitability of the land for installing a septic system and check local regulations for compliance.
Internet and Communication: In the digital age, reliable internet connectivity is a necessity. Research the availability of high-speed internet options in the area. This is especially important if you plan to work from the property or if connectivity is important to you.
Phone Coverage: Check the quality of mobile phone coverage on the property. In some remote areas, cellular reception can be limited. Adequate phone coverage is important for communication and emergencies.
Cable or Satellite TV: If entertainment and media are important to you, investigate the availability of cable or satellite TV services. Some rural areas might have limitations on these services.
Environmental Considerations: Consider the environmental impact of utilities installation. For example, running utilities to remote areas might require clearing vegetation or disrupting natural habitats. Evaluate the potential consequences and explore environmentally friendly options.
Utility Costs: Factor in the ongoing costs of utilities when planning your budget. Utility bills can vary based on location, usage, and the type of utility service. Consider these costs when assessing the overall affordability of the property.
Off-Grid Living Considerations: If you're considering off-grid living, where you generate your own power and manage water and waste independently, thoroughly research the feasibility of such a setup. This involves installing solar panels, rainwater collection systems, composting toilets, and more.
Ensuring that the land you're interested in has access to the necessary utilities can save you significant time, effort, and costs in the long run. A property with readily available utilities is more likely to support your intended use, whether it's building a home, starting an agricultural venture, or establishing a commercial enterprise. Always perform due diligence to understand the state of utilities on the land and the potential steps required to bring them to your desired level of functionality.
Zoning and Land Use Regulations:
Understand the zoning regulations and land use restrictions in the area. This information will impact what you can do with the land, such as residential, commercial, or agricultural use.
Permits and Approvals:
Identify the permits and approvals required for your intended use of the land. This could include building permits, environmental clearances, and other local approvals.
Zoning regulations are a critical aspect to consider when buying vacant land, as they dictate how the land can be used and developed. Here's a more detailed exploration of zoning and its significance:
Zoning Regulations: Shaping the Potential of Vacant Land
Zoning regulations are the rules set by local governments to control land use and development within their jurisdictions. These regulations categorize land into different zones, each with specific permitted uses, building requirements, and restrictions. Understanding zoning is paramount when purchasing vacant land, as it directly affects what you can and cannot do with the property. Here's a comprehensive look at zoning regulations:
Zoning Categories: Zoning districts vary widely and can include residential, commercial, industrial, agricultural, recreational, and more. Each category is designed to accommodate specific types of activities and structures.
Permitted Uses: Zoning designations outline the activities that are allowed within each zone. For instance, residential zones might allow single-family homes, while commercial zones might permit retail stores or offices.
Density and Lot Size: Zoning often dictates the density of development and the minimum lot size required for various uses. Residential zones may specify how many dwellings can be built per acre, influencing the potential for subdivision or multifamily buildings.
Setbacks and Building Heights: Setbacks determine how far a structure must be positioned from property lines, roads, and other structures. Building height restrictions ensure that structures maintain the overall aesthetic and safety of the area.
Building Codes: Zoning regulations can intersect with building codes. While zoning focuses on land use, building codes dictate the technical standards for construction, including structural integrity, electrical systems, plumbing, and more.
Conditional Use Permits: In some cases, a specific use might not be allowed outright but could be granted through a conditional use permit. These permits require approval from local authorities and often come with conditions to ensure compatibility with the neighborhood.
Variances: Property owners can apply for variances if they believe their situation justifies an exception to the zoning regulations. Variances are typically granted for reasons such as unique topography or physical limitations of the land.
Future Land Use Plans: Many local governments have comprehensive plans that outline their vision for future land use and development. These plans can influence zoning decisions and provide insight into the long-term growth of an area.
Rezoning: If you have a specific development idea that doesn't align with the current zoning, you might consider seeking a rezoning. This involves applying to change the zoning designation of a property, which requires approvals and public hearings.
Due Diligence: During due diligence, thoroughly research the zoning regulations that apply to the property. Contact the local planning department to understand the current zoning and any potential changes on the horizon.
Understanding zoning regulations is paramount to ensure your land purchase aligns with your intended use and goals. Zoning can impact everything from the type of structures you can build to the scale of your development plans. Failing to consider zoning could lead to costly and time-consuming challenges in the future. Engaging with local experts, such as real estate agents, land use attorneys, and city planners, can provide invaluable guidance in navigating zoning regulations effectively.
Purchase Agreement and Closing:
Once you and the seller agree on the terms, a purchase agreement is drawn up. This legally binding contract outlines the terms and conditions of the sale. A closing date is set, during which you'll finalize the paperwork, make payments, and transfer ownership.  Escrow is opened and closing instructions are drawn up along with a title search.
Title Search and Title Insurance:
Escrow conducts a title search to ensure the property's title is clear and there are no ownership disputes or claims. Purchase title insurance to protect yourself against any unforeseen issues.
Absolutely, title insurance is a crucial aspect of purchasing vacant land or any property. It provides protection against potential ownership disputes, claims, and other title-related issues. Let's delve deeper into title insurance and its significance:
Title Insurance: Safeguarding Your Ownership Rights
Title insurance is a type of insurance that provides coverage for potential problems with the title (ownership) of a property. When you buy vacant land or any real estate, you're essentially buying the title to that property. However, there could be hidden issues that might arise and threaten your ownership rights. Title insurance serves as a shield against these potential problems. Here's a comprehensive look at title insurance:
Ownership Assurance: Title insurance ensures that you have a clear and marketable title to the property you're purchasing. It guarantees your ownership rights and protects you from claims made by other parties.
Types of Title Insurance: There are two main types of title insurance: owner's title insurance and lender's title insurance. Owner's title insurance protects the buyer's interests, while lender's title insurance protects the lender's investment in the property.
Coverage Against Various Issues: Title insurance covers a range of issues, such as:
Forgery or fraud in the chain of title
Undisclosed heirs or missing owners
Liens and encumbrances (e.g., unpaid taxes or mortgages)
Boundary disputes or errors in surveys
Defective documents or errors in public records
Pre-Purchase Title Search: Before issuing a title insurance policy, a title company conducts a thorough title search. This involves examining public records to verify the property's ownership history and identify any potential issues.
Title Defects: If a title issue is discovered during the title search, the title company works to resolve it before issuing the policy. In some cases, this might involve clearing up outstanding liens or correcting errors in documentation.
One-Time Premium: Title insurance is typically paid for with a one-time premium at the time of closing. This premium is based on the property's purchase price and covers you for as long as you own the property.
Importance of Clear Title: Having a clear title is crucial, especially when you decide to sell the property. A clear title ensures a smooth and uncomplicated transaction, as the buyer won't encounter any surprises related to ownership disputes or liens.
Lender's Policy vs. Owner's Policy: If you're financing the land purchase, your lender will usually require a lender's title insurance policy to protect their investment. However, this policy only covers the lender's interests and not the buyer's. It's recommended to also get an owner's policy for comprehensive protection.
Peace of Mind: Title insurance offers peace of mind for both buyers and lenders. It mitigates the risk of unexpected legal battles or financial losses related to ownership issues that could arise after the purchase.
Due Diligence Complement: While title insurance is crucial, it's still essential to conduct thorough due diligence before purchasing land. Title insurance provides a safety net, but it's always wise to uncover any potential title issues during the due diligence process.
Title insurance is an investment that safeguards your ownership rights and financial interests. It's a proactive step to ensure that your land purchase is not only a sound investment but also a secure one. Working with a reputable title company and seeking legal counsel can help you navigate the complexities of title insurance and make your land ownership journey smoother and more protected.
Complete the Purchase: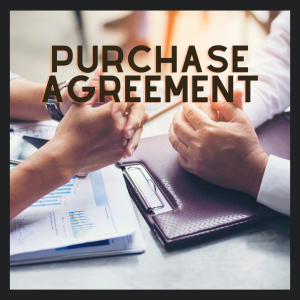 On the closing date, both parties sign the necessary documents, and you make the required payments. Once the transaction is complete, you'll receive the deed and become the official owner of the vacant land.
Remember that the process of buying vacant land can vary depending on local regulations and market conditions. It's crucial to work with professionals who are familiar with the specific area and can guide you through each step of the process.
Fraud in Vacant Land Transactions: Protecting Your Investment
Real estate fraud involves deceptive practices aimed at deceiving buyers, sellers, or both, with the intent to gain financial advantage. While fraud can manifest in various ways, it's essential to be aware of the common types that might impact your vacant land purchase:
Title Fraud: Fraudsters might attempt to impersonate the rightful owner of the property to sell it without the owner's knowledge. They might create forged documents or use stolen identities to deceive buyers into believing they are purchasing a legitimate property.
Misrepresentation of Property: Sellers might exaggerate the value or potential of vacant land to attract buyers. For instance, they might claim the property has access to utilities it doesn't, or they might misrepresent the property's zoning designation.
Fake Property Listings: Online marketplaces make it easier for scammers to create fake listings for properties that don't actually exist. They might use stolen images and offer enticing deals to lure unsuspecting buyers.
False Ownership Claims: Scammers might falsely claim ownership of vacant land and attempt to sell it. This can lead to disputes when the true owner discovers the fraudulent sale.
Phantom Land Sales: In some cases, fraudsters might claim ownership of public lands or lands owned by absentees, then offer them for sale. Buyers who unknowingly purchase these properties might find themselves facing eviction once the true owner emerges.
Payment Scams: Scammers might ask buyers for upfront fees, deposits, or payments before the transaction is complete. Once the payment is made, they disappear without delivering the property or the promised documentation.
False Documents: Fraudsters can create convincing fake documents, such as deeds or titles, to make it appear as if they have legal ownership of the land. Buyers who rely on these documents can find themselves in a legal quagmire later on.
Nonexistent Land Sales: Fraudsters might claim ownership of a piece of vacant land and offer it for sale, even though they have no actual connection to the property. This type of scam often targets uninformed buyers.
Wire Fraud: During the closing process, scammers might intercept communications and provide false wiring instructions for the purchase funds. Unsuspecting buyers might wire money to the scammer's account instead of the legitimate account.
Protecting Yourself: To protect yourself from fraud, work with reputable real estate agents, attorneys, and title companies. Verify the identity of all parties involved in the transaction and ensure that the documents you receive are legitimate.
Due Diligence: Conduct thorough due diligence, including researching the property's history, verifying ownership, and confirming the legitimacy of the transaction. If something seems too good to be true, it's wise to proceed with caution.
Legal Assistance: If you suspect fraud or encounter suspicious circumstances during the purchasing process, seek legal advice immediately. Legal professionals can guide you on how to proceed and protect your interests.
Fraud in vacant land transactions can have severe financial and legal consequences. Staying informed, practicing caution, and involving knowledgeable professionals in your land purchase process can significantly reduce the risk of falling victim to fraudulent schemes.
How to Protect Yourself when buying directly from Seller
Protecting yourself from fraud when buying directly from a seller is crucial to ensure a secure and legitimate transaction. Here are several steps you can take to safeguard yourself:
Thorough Research: Research the seller and the property extensively. Look for online reviews, social media profiles, and any available information about the seller's history. Verify that the property details match the information provided by the seller.
Verify Seller's Identity: Verify the seller's identity by requesting a government-issued ID and cross-referencing it with public records. Scammers might use fake identities, so it's essential to confirm the person's legitimacy.
Visit the Property: Physically visit the property and meet the seller in person if possible. This can help you confirm the property's existence and assess its condition. Be cautious if the seller avoids meeting in person.
Documentation Review: Carefully review all documentation related to the sale. This includes the deed, property tax records, and any other relevant legal documents. Consider hiring an attorney to assist you in the review.
Professional Assistance: Engage a real estate attorney or agent to guide you through the transaction. They can help you navigate the legal aspects, identify potential red flags, and ensure that the process is legitimate.
Title Search and Insurance: Conduct a thorough title search to verify the property's ownership history. Additionally, consider purchasing title insurance to protect yourself against potential title-related issues.
Request Proof of Ownership: Ask the seller for documents that prove their ownership of the property, such as the deed or recent property tax statements. Verify this information with public records.
Visit Local Government Offices: Visit the local county recorder's office or land registry to confirm the property's ownership and history. This can help you verify the accuracy of the information provided by the seller.
Secure Payment Methods: Use secure payment methods, such as cashier's checks or wire transfers directly to verified bank accounts. Avoid using cash or personal checks, which can be harder to trace.
Escrow Services: Consider using an escrow service to hold the funds until all terms of the transaction are met. This provides an extra layer of security for both parties.
Trust Your Instincts: If something feels off or too good to be true, trust your instincts. If the seller is pressuring you to make quick decisions or avoiding your questions, it's a potential red flag.
Background Check: Conduct a background check on the seller to uncover any potential criminal history or past fraudulent activities.
Independently Verify Information: Don't solely rely on information provided by the seller. Independently verify details about the property, its history, and any potential encumbrances.
Secure Communications: Communicate using secure channels. Avoid sharing sensitive information over unsecured email or messaging platforms.
By taking these precautions and involving professionals throughout the process, you can significantly reduce the risk of falling victim to fraud when buying directly from a seller. Remember that a legitimate seller will appreciate your cautious approach and willingness to ensure a transparent and secure transaction.
Final Word of Caution: Navigating Your Land Purchase Wisely
As you embark on the journey of buying vacant land, remember that every step you take should be guided by careful consideration and thorough research. While the prospect of owning your piece of paradise is exciting, it's essential to exercise caution to avoid potential pitfalls. Keep these key points in mind as a final word of caution:
Due Diligence is Paramount: Rushing through due diligence can lead to unexpected complications. Investigate every aspect of the property, from zoning and utilities to title issues and environmental considerations. Ignoring due diligence could result in financial setbacks and legal disputes.
Expert Guidance Matters: Engage professionals who specialize in land transactions, such as real estate agents, land-use attorneys, surveyors, and title companies. Their expertise can provide invaluable insights and protect you from making uninformed decisions.
Flexibility within Regulations: While zoning and regulations provide structure, understand that they can impact your plans. Be prepared to adapt your vision to comply with local regulations and avoid future conflicts.
Budget for Unknowns: Land development can uncover unexpected costs. Set aside a contingency budget to address unforeseen issues that might arise during the purchasing process or future development.
Vision vs. Reality: Ensure that your dreams align with the land's potential. What seems perfect on paper might not be feasible in reality. Be willing to adapt your plans to fit the land's characteristics and limitations.
Long-Term Perspective: Consider the long-term implications of your purchase. How will the property suit your needs and goals as they evolve over time? Avoid making impulsive decisions based solely on short-term desires.
Embrace Patience: Buying vacant land is a significant investment. Don't rush the process. Take the time to thoroughly explore options, weigh pros and cons, and consult with experts before finalizing any decisions.
Preserve Emotional Objectivity: While it's easy to fall in love with a piece of land, ensure that emotions don't cloud your judgment. Assess properties based on practical criteria aligned with your goals.
Plan for Contingencies: Always have a backup plan in case your initial plans encounter roadblocks. This could involve alternative use scenarios or exit strategies if the land doesn't meet your expectations.
Paperwork and Documentation: Keep meticulous records of all documents, agreements, permits, and communications throughout the process. Organized documentation can help protect your interests in case of disputes.
Remember that buying land is an investment in your future, and making informed decisions is paramount. Take your time, ask questions, and approach the process with a balanced mix of enthusiasm and caution. Armed with knowledge and the right experts by your side, you'll be better equipped to navigate the journey of acquiring your perfect piece of vacant land.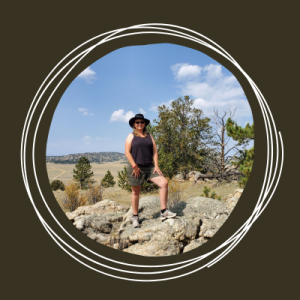 Author Bio: Marilyn Sevigny
Marilyn Sevigny is a seasoned and distinguished land investor with a remarkable journey spanning since 2017. With an impressive portfolio of hundreds of successful transactions, Marilyn's expertise shines through a diverse range of deals, from intimate in-fill lots to sprawling expanses of over 40 acres. Her passion for vacant land investment is matched only by her dedication to sharing her wealth of knowledge with aspiring landowners and investors.
Marilyn's insights are not confined to the pages of articles; her hands-on experience has been a guiding light for countless individuals seeking to make informed land purchases. Her understanding of the intricacies of location research, due diligence, and navigating zoning regulations is unparalleled, providing a solid foundation for her audience's journey into land investment.
With a commitment to transparency and empowerment, Marilyn's writings offer a practical blend of real-world advice and actionable strategies. Whether you're venturing into your first land purchase or aiming to elevate your land investment game, Marilyn's authorship is a testament to her unwavering dedication to helping others achieve their land ownership dreams.
Connect with Marilyn on social media for more insights, stories from the field, and a glimpse into the world of land investment that she navigates with expertise and passion.
Ready to dive into the world of land investment? Explore more of Marilyn's articles to equip yourself with the knowledge and confidence you need to make the right decisions on your land journey. Your path to successful land ownership starts here.  Join our newsletter and be the first in line.
Subscribe to Hot Deal Mailing List